Mixed Media van 8 maart t/m 19 april 2009
Deze expositie wordt geopend op zondag 8 maart om drie uur met een muzikale omlijsting van het blokfluit ensemble No-Ma-Ma-We.
Els van Foeken Nieuwkoop
Leidde 15 jaar een balletschool en haalde in diezelfde periode haar akte handvaardigheid. Vervolgens volgde ze beeldhouwlessen aan de Vrije Academie in Den Haag. Ook nam zij nog 10 jaar beeldhouwlessen bij Karel Gomes. Ze maakte portretten in brons van o.a. H.M. Koninging Beatrix, die in verschillende gemeentehuizen tentoongesteld staan. Ook een beeltenis in brons van Youp van 't Hek in opdracht van theater Carré en nog meerdere opdrachten sieren openbare ruimtes. Haar bronzen in deze expositie stralen elegantie uit, waar we haar liefde voor ballet in terug kunnen zien.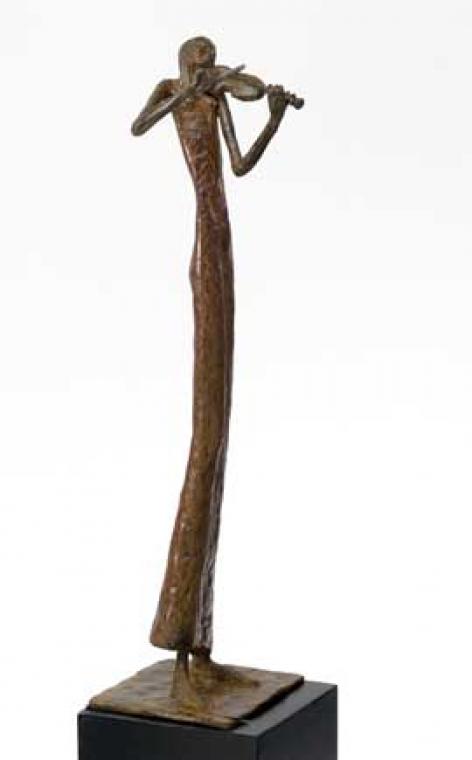 Hans Almekinders Bussum
Kreeg zijn opleiding aan de Koninklijke Academie van Beeldende Kunsten te Den Haag. Hij was als docent vebonden aan de Rijks Pedagogische Academie ter Hilversum, de Hogeschool Midden Nederland te Utrecht en de Gooise Academie te Laren. Zijn beeldend werk is heel divers, altijd is hij opzoek naar nieuwe uitdagingen en experimenten. Hij beheerst een groot scala aan technieken: tekenen, aquarel, acryl, grafische technieken, keramiek, hout, brons en ijzer. In 1994 was hij presentator- kunstenaar van de t.v. Teleaccursus aquarel. In de Eerste Nijkerkse Galerie exposeert hij litho's, etsen, zeefdrukken en beelden in keramiek en papier-maché.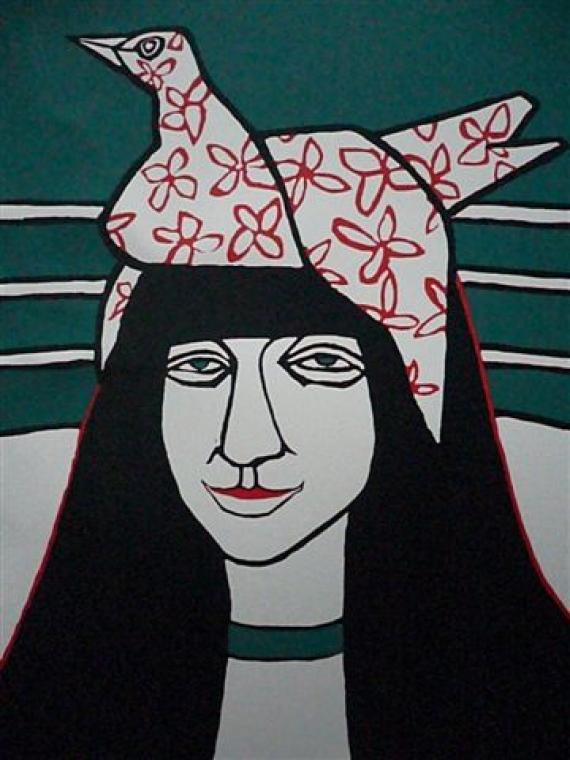 Henk Zwanenburg Haarlem
Is op vakantie in Zwitserland begonnen met het schilderen van bergen. Terug in zijn atelier werden er nog veel meer ideeën uitgeschilderd. Over bijvoorbeeld het avontuur met de kabelbaan, of een marmot die het pad blokkeert. Aansluitend heeft hij het beeld van bergen en rotswanden gecombineerd met zijn eigen woonomgeving; Hollandse huisjes boven stijle afgronden. Verder is het onderzoeken van nieuwe schildertechnieken een belangrijk onderdeel van het proces.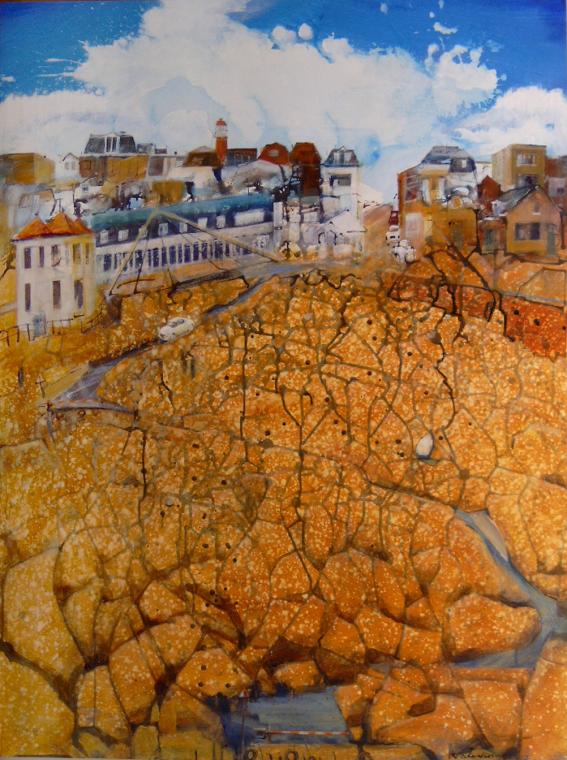 Janny Endstra - Docters van Leeuwen Nieuwkoop
Het ambachtelijke werk van de etstechniek en het experimenteren ermee, zijn steeds een grotere uitdaging voor Janny. Of het resultaat oervormen, gedachten of landschappen zijn, het blijft een wisselwerking tussen haar persoonlijkheid en de ons omringende wereld. Zo probeert zij ruimte te creëren, waarbij de toeschouwer zijn eigen fantasie de vrije loop kan laten gaan. Haar etsen drukt zij zelf af en heeft hiermee haar eigen beeldtaal ontwikkeld. Dit houdt haar in beweging in een niet aflatende gedrevenheid.